Dear Colleagues and Friends,
It's been an exciting year at IFAL. We're pleased to share our activities with you. You can keep up with our activities throughout the year on our new website—visit us at ifal.ucdavis.edu and follow us on Twitter @FoodAgLiteracy. We welcome feedback.
This year has seen some big changes for us. Shannon Albers departed IFAL to become a Social Media Contributor for the California Public Employees' Retirement System (CalPERS). Hanna Bartram joined IFAL in January 2019 as the new Program, Educational, and Outreach Coordinator. She serves as the facilitator of IFAL's graduate student group Science Says and is excited to support and grow the group in conjunction with the student leaders. Additionally, she organizes science literacy and communication events, social media outreach, grant writing, building collaborations with other organizations focused on science literacy, and serves as a liaison between the campus and community.
Jacklyn Woods joined IFAL at the end of July as the first science communication intern for IFAL/Science Says. She is a PhD candidate in the Biomedical Engineering department in Kent Leach's lab. Her research focuses on using adult stem cells to regenerate bone after trauma. Jackie believes science should be accessible and interesting to everyone, so she blogs to help bridge the gap between the general public and scientific research. You can read more about easily attainable science in the Science Says blogs.
IFAL director Pam Ronald was honored to be elected to the National Academy of Science and was chosen for the American Society of Plant Biologists Leadership in Science Public Service Award, reflecting IFAL's growing recognition.
We are excited to highlight some of our activities from the 2018-2019 academic year in the following pages, as well as preview some events coming up next year.
Sincerely,
Pamela Ronald – Director, IFAL
Hanna Bartram – Program, Educational, and Outreach Coordinator, IFAL
[A PDF copy of this newsletter can be found here]
Innovator Summit
The theme of the 2019 Innovator Summit was "Transformation of the Food System". This event was hosted at UC Davis by the Innovation Institute for Food and Health, IFAL's sister organization. IFAL co-hosted the Summit, and organized sessions on "Communicating About Food". We were pleased that several board members were able to speak or attend.
Day 1, IFAL featured speakers focusing on Global Crop Biotechnology: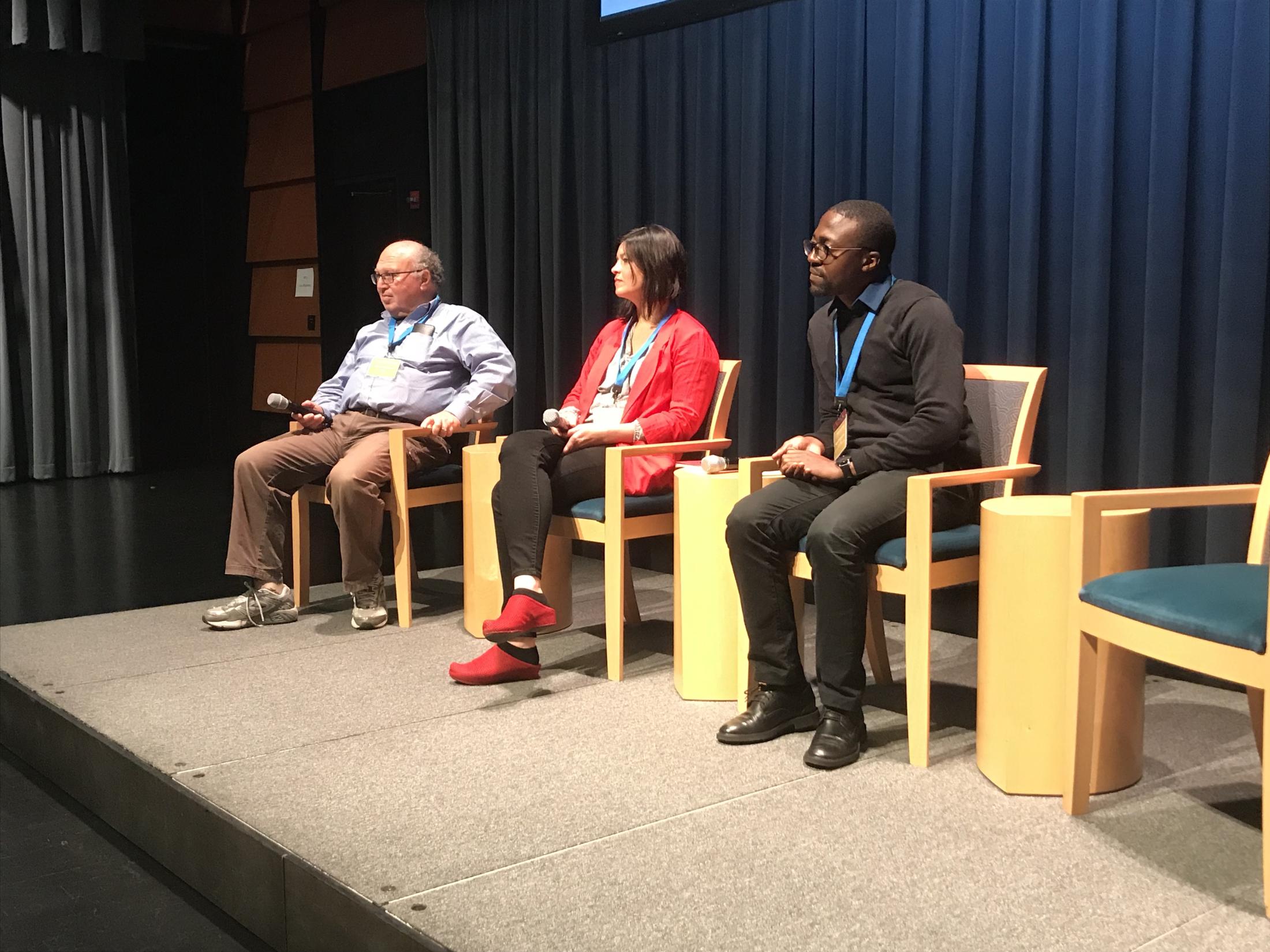 David Zilberman, Professor, Agricultural & Resource Economics, UC Berkeley *IFAL Board Member
Sarah Davidson-Evanega, Director, Alliance for Science, Cornell University *IFAL Board Member
Nassib Mugwanya, Outreach Officer, Uganda Biosciences Information Center (UBIC) at the National Crops Resources Research Institute
Day 2, IFAL featured speakers focusing on Food Policy and Ethics: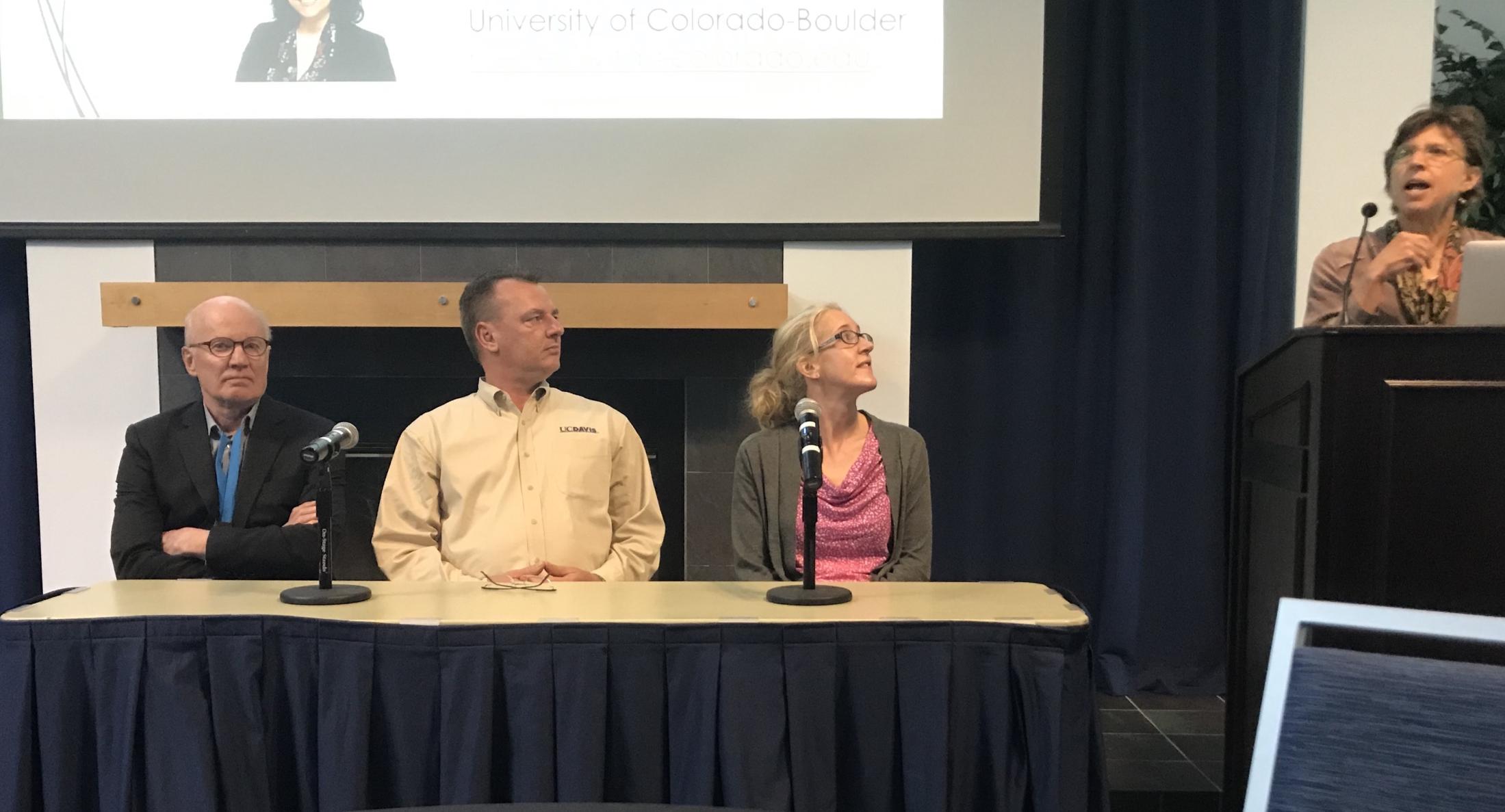 Robert Paarlberg, Adjunct Professor of Public Policy, Harvard Kennedy School, Harvard University *IFAL Board Member
Frank Mitloehner, Professor and Air Quality Extension Specialist, UC Davis
Anne Barnhill, Associate Faculty; Research Scholar, Johns Hopkins Berman Institute of Bioethics, Johns Hopkins University *IFAL Board Member
This event featured an evening reception on May 20th, followed by two days of invigorating keynote presentations, parallel sessions, innovation showcases, and a tour to the Culinary Institute of America's Copia campus in Napa Valley on May 21st & 22nd. Guests from industry, research, technology, finance, NGO and government organizations attended. You can read more about the 2019 Innovator Summit here.
Science Talk '19
Thanks to funding from IFAL, Science Says member Logan Savidge and IFAL coordinator Hanna Bartram were able to attend Science Talk '19 in Portland, OR and share some of what they learned through a blog post shared on Science Says' website. Science Talk '19 brought together a wide range of science communicators for two engrossing and inspiring days of learning and discussion about the best ways to talk science. The conference featured speakers, panels, presentations, workshops, exhibits, and networking opportunities focused on the theme of community. As such, this conference provided an open and inviting space for an entire community to gather. 
IFAL Outreach
IFAL continues to reach audiences worldwide. A few event highlights showing the diverse audiences that Director Ronald has presented to:
Science Says
Science Says, IFAL's student/postdoc communication group, continues to provide training and opportunities for students and postdocs to practice science communication. The monthly newsletter goes out to over 80 graduate students and postdocs. Science Says launched a new website this year, as well. Check out the latest events and blogs at https://davissciencesays.ucdavis.edu/
New blogs include:
Other events:
If you are in Davis, we'd love for you to join an event.

Here are a few upcoming events to consider: